UB Scanner
See the unseen
AI-based, patent-pending car underbody scanner like never before. Vumo's UB Scanner automatically detects corrosion, oil leaks, or estimates EV battery condition with ultra speed and accuracy.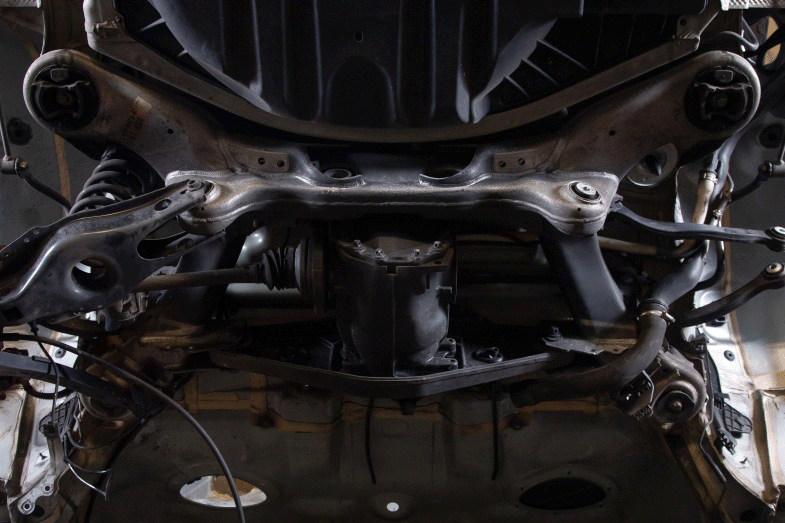 Visual inspection reinvented
Look underneath the car before it enters your service bay. Upsell needed maintenance to your customers. Pre-qualify cars for frame-damage inspection. Just drive through the device and check the report. Now, that's a smartspection.
Features
Lighting & weather conditions-agnostic – visual inspection can be done indoor or outdoor, both day and night
Tablet with easy-to-use software
High-resolution monitor with detailed scan
Database with historical VIN search
License Plates and VIN recognition
AI-based photo enhancement
Compact and lightweight solution
Benefits
AI automation & consistency
Vumo's UB Scanner is a must have for car auctions and dealerships looking to lower risk for cars they offer.
Vehicle inspection automated
Vumo's UB Scanner consists of a unique patent-pending computer vision system that captures hundreds of frames per second to create a precise underbody image, stitched and analyzed by AI. It's a hardware/software fusion that provides a new dimension for automated frame damage assessment.
Order now
Automate the underbody inspection. Contact our sales team to inquire about the price and delivery of your underbody scanner.
Order